Today my sweet mama turns 90 years old!
What an amazing life lived for the glory of God, and what a wonderful legacy she is leaving us.
Growing up I remember coming down for breakfast and she would be sitting at the kitchen table with a cup of coffee and, most likely, a piece of toast and her Bible opened.
When she started having trouble with dementia she still continued to attend her Bible study classes, and we found that her mind was the most clear when she was studying the Word of God. How amazing is this!!
Mama loves little Lucy!
For all the things that she forgets, she always remembers Lucy! This photo was taken when we took them to the local concert in the park.
This is my momma's graduation photo - no wonder my dad fell in love with her!!
This is the card that I made for her using the LARGE NUMBERS Dies
We will be celebrating more a little later when all 4 of us sisters will be together. Can't wait!!
Card #3 using the BLENDED SEASONS BUNDLE
Everyone who purchases the BLENDED SEASONS BUNDLE is invited to a

FREE

CLASS on Monday night, August 20 at 7pm where we will make 3 cards using this amazing bundle, and for everyone who orders the BUNDLE you will receive a project sheet to make this cute box.
Check out this amazing exclusive Stamp Set BLENDED SEASONS. Purchase this BUNDLE
while supplies last
to make your Christmas cards and so much more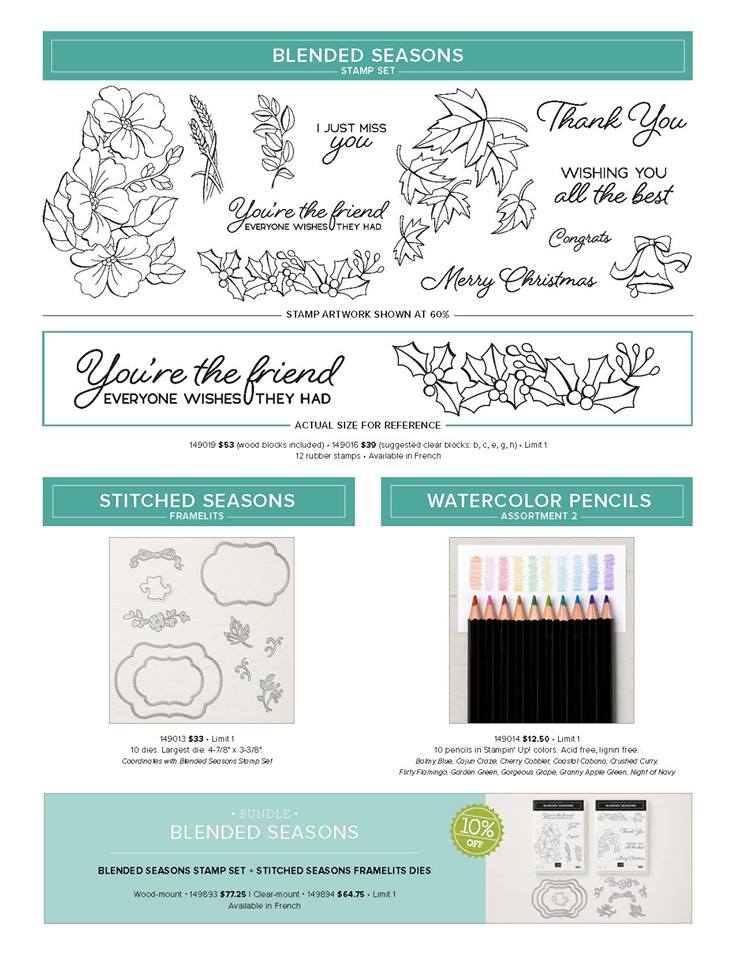 Don't forget about BONUS DAYS!
For every $50 you spend in the month of August, (before shipping and tax) you get a $5 voucher to use towards your September purchases.
Thanks for stopping by today!
Here is the list to my quick links to contact me or to shop with me...
PLEASE USE THIS NEW HOSTESS CODE WHEN PLACING YOUR
ON LINE ORDER
Please contact me
HERE
to sign up for the August 20 Blended Seasons Product bases class.
Christi Waite, Christi's Creative Crew
christiwaite@gmail.com
Christicreativecrew.blogspot.com
http://www.stampinup.net/esuite/home/christiwaite/
Pin It Now!