She didn't have time to create...
(she was about to pull her hair out)
She didn't know what to create...
(she's spending hours on Pinterest)
She didn't want to buy a lot of stuff...
(her exercise room was full)
Luckily today was different!! I arrived at her doorstep! (My name is Paper Pumpkin - pun'kin for short) I looked so good on the outside (in my fancy red box), but she loved what she saw on the inside when she opened me up!
I was filled with everything that she needed, stamps, ink, paper, accessories, all cut and measured and ready to create a sweet project! No mess. No extras. No craft-aftermath
She created me. She smiled. She pinned me. Her friends were so impressed!
This is her story, now let's create yours>>>
If you would like this happy ending too - Check out Stampin' Up!'s newest stamping adventure
www.mypaperpumpkin.com
NEW - MONTHLY KIT - SUBSCRIBE TODAY and starting in MARCH your pretty red boxes will start arriving at your door, just like magic pumpkins!
New Creative Kit each month - mailed around the 15th
Kits include stamps, ink, paper and accessories - all you need is adhesive
Kits include, cards, journals, decor and more, color-coordinated, measured, cut, all ready for you to create
You can unsubscribe or place a hold on your membership any time - but why would you?
Sign up by the 10th of the month to receive the current months kit, after the 10th you will receive the next month's kit.
This is a separate order from your regular Stampin' Up! supplies so you can't combine other products with this subscription
All for only $19.95 per month - including shipping!! It's a GREAT deal!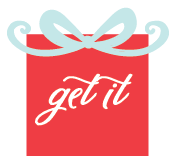 TO MY CUSTOMERS - when you are asked for a Demonstrator, please choose me, Christi Waite, Hudsonville MI and if you need stamping supplies I would LOVE to be your Demonstrator. Click HERE
Pin It Now!